About
Nourish your body. Invest in yourself. Lifelong adventure to healing and transformation starts NOW using our unique holistic health & wellness approach.

Natalya Fazylova, DNP, ANP-BC, BCIM - serves as a writer and editor of a health section column in a Russian American Magazine "World Voice". Dr. Fazylova is a member of the Sigma Theta Tau International Honor Society, American Academy of Anti -Aging Medicine and American Association of Integrative Medicine.

Dr. Fazylova's passion is to provide a holistic and integrative care bringing healing modalities from both Eastern and Western Medicine in her practice.

Sigma Theta Tau International Research Conference in Hong Kong
Her doctorate work on topic of "Reduction of Childhood Obesity via the Web-Based Programs in School-Aged Children" was presented at the Sigma Theta Tau International Research Conference in Hong Kong.

She is a recipient of Patricia McGee Nursing Faculty Scholarship Award and was selected as a Finalist in the Nursing Spectrum Excellence Awards for Clinical Care.

Included in Sutton Who's Who in Academia
Dr. Fazylova was Included in the 2010-2011 Edition of Sutton Who's Who in Academia and Cambridge Who's Who Registry among Executives and Professionals in the field of Research, Medicine and Health Care.

Her doctorate work on topic of "Reduction of Childhood Obesity via the Web-Based Programs in School-Aged Children" was presented at the Sigma Theta Tau International Research Conference in Hong Kong.

She is a recipient of Patricia McGee Nursing Faculty Scholarship Award and was selected as a Finalist in the Nursing Spectrum Excellence Awards for Clinical Care.

Primary services:
Weight Management
Nutrition Counseling
Personal Training

Aesthetic
PRP Vampire Facial
Hair Loss Treatment
Anti-aging Injections
Sclerotherapy Treatment (Spider Vein)

Laser Treatment
Laser Hair Removal
Laser Skin Rejuvenation
Laser Vein Treatment
Laser Tattoo Removal
Laser Stretch Mark Removal

Do you have questions? Would like to schedule an appointment with the top Holistic Health & Wellness Specialist in Midtown NYC, Dr. Natalya Fazylova, please contact Radiance Aesthetics & Wellness by number 212-752-5745.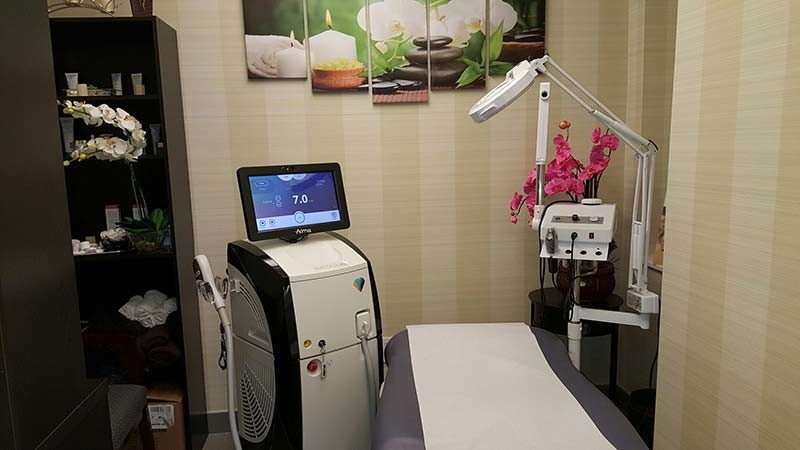 Working Hours:
Monday - Thursday: 8am – 6pm
Friday: 8am - 4pm
Saturday: Closed
Sunday: 10am - 5pm
Payment: cash, check, credit cards.
Visit best hair loss treatment
Radiance Aesthetics & Wellness
635 Madison Ave #407
New York, New York 10022
(Between 59th & 60th Street)
212-752-5745
https://www.aestheticwellnessnyc.com
https://plus.google.com/u/0/+Nycholisticwellness
https://www.facebook.com/nycholisticwellness/
https://twitter.com/nycholisticwell
https://www.linkedin.com/in/natalya-fazylova-327194126
https://www.youtube.com/channel/UCuDWNS7Auqpbpm4U4AZ5ukw/featured
https://www.flickr.com/people/146060727@N08/
https://natashafazylova.tumblr.com/
Find us at: communitywalk.com
Keywords: Wellness Center, Weight Management, Hormonal Imbalances, Nutritional Counseling, center for holistic health, holistic health clinic, holistic health in NYC, holistic health practitioner, natural health practitioner, holistic nutrition practitioner, wellness practitioner, adrenal fatigue, adrenal fatigue specialist, adrenal insufficiency specialist, chronic fatigue, chronic fatigue treatment, extreme fatigue specialist, hypothyroidism treatment , thyroid treatment , thyroid issues in women, hair loss cure , hair loss treatment , baldness cure , how to prevent hair loss, cure for baldness , hair growth treatments.